Length: 10 hours 23 minutes

Publisher: No Bones Studio
Genre: Suspense





Smart, surprising, and laced with a distinctly dark edge, Muriel Avenue Sluts is a provocative and ambitious story of suspense, revenge, love, and family ties - all in the most unexpected of places.




Seventeen-year-old Julia Turnbow's mother gets paid to have sex; that's just how it is. When Jules turns 18, she plans to follow in her mother's footsteps and join the exclusive world of Philadelphia's infamous Muriel Avenue Sluts. But before all that happens, she has just one wish - to fall in love.




Just when things seem to be going her way, Jules' world is knocked off its bearings. Her best friend, Anna, reveals that she's being abused by one of Muriel Avenue's gentleman clients. After a routine haircut and shave, Anna's abuser falls to his death from a second-story balcony - and Jules is just one of two people who knows exactly what happened.




To complicate matters, Jules dives head first into a friendship with the daughter of the dead man. Greta's a train wreck: She's charming, unpredictable, and has one too many questions about Muriel Avenue. Then, Jules puts all of Muriel Avenue at risk with an ill-timed slip of the tongue, and she finds herself wanted by the FBI. Running from everything she's ever cared about, all Jules wants is to get back to the people she loves.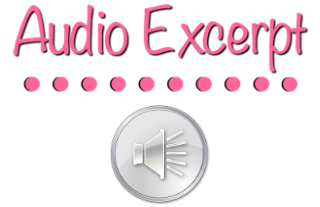 HALL WAYS REVIEW:
Audio book review. * Note: I have avoided using the title and instead identify it as MAS because many of the vendors who sell this book won't post my review if I use any NAUGHTY words! Ha! That's a blog post of its own, isn't it? *
I admit that I chose to read (with my ears) MAS based 90% on the title and 10% on the sleek cover and description. What a unique premise!

I knew the book would likely be sexual in nature – edgy even – but with seventeen-year-old Jules as the main character, I assumed it was geared for a young adult audience (warning: it isn't).

In typical fashion, I plowed right in without being fully prepared, which was probably best. Had I known much more, I would likely have passed on reading it, but I am glad I didn't. Though MAS

struggles with defining its

audience, it's a well-done, intriguing story that I listened through in a day.
"If sex was better than love,
we wouldn't be in business, would we?"
The name of the game on Muriel Avenue is sex, and the message is sex equals power. Though the deed itself is mostly kept behind closed doors, readers need to prepare themselves for some blunt talk about it. (The magic crisper drawer? Did we have to go there?) Sex is a commodity that's not only endorsed/embraced by the community but protected, informally, by law enforcement. Everyone seems okay with it, and honestly, to live and work on Muriel Avenue seems appealing. This is a tight-knit, loving, supportive community of women who have it figured out. There is a hierarchy, there are rules, there are standards. The women and their children live well and have nice things. It would
almost
seem like an attractive lifestyle if it weren't for the inevitable violence and abuse associated with sex for sale.
"... making Orange Zinger and contemplating love
and sex and a tray of freshly baked chocolate chunk muffins."
Main character Jules's voice is 100% teen, as are many of her impulses and decisions. She's smart and necessarily street smart, but she's also naive and at times she's maddeningly immature in her very mature world. (Again, realistic teen.)
MAS
reads like young adult, and then WHAM, it doesn't. This may frustrate adult readers who crave different angles and want more from some of the adult characters (there is great potential for spin-off novellas). Adult readers have that life experience under their belts that requires more realistic emotional responses and see the cracks in the pavement.
The short chapters keep the interest level high, and the pace and action in
MAS
move quickly. Since I read with my ears, I cannot speak to the SPAG, but author Maggie Hasbrouk's sentences flow nicely. How Jules thinks and the dialogue between the well-written characters is natural. Especially good is the relationship between Jules and her best friend, Anna, but it's clear that Jules is the only one comfortable telling all in that friendship. This relationship provides some of the lightest and darkest moments in the story. Readers will be amused that Anna has to spell-out for Jules that Jules is bisexual – it hadn't occurred to Jules, apparently, that not just getting turned-on but having make-out sessions with both males and females might be a pretty good indicator of that.
A word about the narration: EXCELLENT. (I listened at 1.25X). Julia Farmer is a gifted narrator. There is a huge cast of characters in MAS, and she voices teens and adults, male and female, gruff and soft-spoken, sassy and serious, northern and southern. Her characterization makes each person memorable and distinct from the others.
Concept aside, the language is rough, so if you blanch at the use of the F-bomb, be prepared for facial freeze. Despite the age of the main character and many of the supporting characters, I think it crosses the line for what I would recommend to young adult readers – not teenagers, anyhow. It has solidly new adult/adult content, and the book's dark and disturbing subject matter provides lots of potential triggers for readers of any age who've suffered sexual abuse. I recommend this for mature readers who enjoy young adult characters but want to take it up a notch and experience a full range of reactions. You'll be horrified, you'll be heartbroken, but there are also moments of levity and hopefulness that round out MAS, making it a satisfying, engaging, and unique book. SO book club worthy.
Thank you to Audiobookworm Productions and the author for providing me an audio download in exchange for my honest opinion – the only kind I give.

Transplanted southerner Maggie Hasbrouck is an artist, an author, and a lover of Ferris wheels. She believes that much of our lives are spent trying to figure out the impossible riddles of love and sex. What better place to bring those issues to the surface than a brothel? Her novel, Muriel Avenue Sluts, is an edgy, coming-of-age story about a seventeen-year-old girl whose mother is a prostitute.
Hasbrouck's large-scale paintings are represented in over 200 public and private collections throughout the world, including those of Sir Elton John, Dennis Quaid, Faith Hill, Courtney Cox, and Jon Bon Jovi.

JULIA FARMER
is a p
roud member of SAG-AFTRA.
Clients include Kmart, Jack's Pizza, Miller Lite, Eone Time, IRI, NOVA Southeastern University, and Jerdon.
Provided the voice of Sarita in The Walking Dead: Season 2 video game by Telltale Games.
Audiobook narrator with over twenty titles available via Audible.
Voice over training at Act One Studios and Acting Studio Chicago.
Improv and acting training at The Second City and iO, Chicago.

Runs May 10th-17th⎮Open internationally
Muriel Avenue Sluts Giveaway: $50 Amazon Gift Card

May 10th:
Happily Ever BookWorm
Lynn's Romance Enthusiasm
May 11th:
The Bookworm Lodge
May 12th:
T's Stuff
May 13th:
The Dragon Slayer
May 14th:
Hall Ways Blog
Wall-to-Wall Books
May 15th:
Lilly's Book World
Jazzy Book Reviews
May 16th:
The Book Addict's Reviews