Detective Kay Hunter, Book 5

Narrated: Alison Campbell

Publisher: Saxon Publishing

Categories: Mystery, Police Procedural

Loyalty has a price.





Kay Hunter has survived a vicious attack at the hands of one of the country's most evil serial killers.





Returning to work after an enforced absence to recover, she discovers she wasn't the only victim of that investigation.





DI Devon Sharp remains suspended from duties, and the team is in turmoil.





Determined to prove herself once more and clear his name, Kay undertakes to solve a cold case that links Sharp to his accuser.





But, as she gets closer to the truth, she realises her enquiries could do more harm than good.





Torn between protecting her mentor and finding out the truth, the consequences of Kay's enquiries will reach far beyond her new role…



Before turning to writing, Rachel Amphlett played guitar in bands, worked as a TV and film extra, dabbled in radio as a presenter and freelance producer for the BBC, and worked in publishing as a sub-editor and editorial assistant.
She now wields a pen instead of a plectrum and writes crime fiction and spy novels, including the Dan Taylor espionage novels and the Detective Kay Hunter series.
Originally from the UK and currently based in Brisbane, Australia, Rachel cites her writing influences as Michael Connelly, Lee Child, and Robert Ludlum. She's also a huge fan of Peter James, Val McDermid, Robert Crais, Stuart MacBride, and many more.
She's a member of International Thriller Writers and the Crime Writers Association, with the Italian foreign rights for her debut novel, White Gold sold to Fanucci Editore's TIMECrime imprint, and the first four books in the Dan Taylor espionage series contracted to Germany's Luzifer Verlag.

I received this audiobook as part of my participation in a blog tour with Audiobookworm Promotions. The tour is being sponsored by Rachel Amphlett. The gifting of this audiobook did not affect my opinion of it.
HALL WAYS REVIEW:
Audio Book Review. I cannot tell you how thrilled I was when I got the invitation to review the audio book of Call to Arms. I'm a huge fan of the Detective Kay Hunter series and have read with my ears all four of the prior books. This one did not disappoint, and like with the other books in the series, I listened to it straight through in a day.
Though Call to Arms is enhanced by my having read the prior installments in the series, this one stands works as a stand-alone since it is a story that doesn't rely on prior events or character relationships. Amphlett does a great job of establishing who is who and what is what, so I don't think readers new to the series will have any trouble jumping in.
"Just stay out of trouble this time, Hunter."
As with prior books, Call to Arms starts with action and a possible crime, this one ten years ago. In a break from prior books, readers don't really have chapters that are told from the bad-guy perspective. As a result, readers don't ever get into the heads of any characters other than our main character, Detective Kay Hunter – and it works just fine for this installment. For fans of the police procedural, Call to Arms is excellent because readers are uncovering information right along with the detectives assigned to the case. The danger element isn't quite as high, but it's fascinating going through investigative process and seeing the attention to detail that's required to do build a solid case against a suspect (or several).
I listened to books one through four, back to back, and it has been a little over a month since I finished them. In a way, the break from the series made Call to Arms more fun because many of the familiar elements were new again and just as delightful as ever. Kay's husband Adam, as well as his animal house guests, are all bright spots and so is the mandatory cuppa tea or coffee that are staples to solving any crimes. Returning readers will also be surprised by an ever-so-subtle shift in the relationship between Kay and DCI Angus Larch (spoiler: he's HUMAN).
"Penny for your thoughts."
"I'm not sure they're worth that at the moment."
While Call to Arms doesn't really do much with further building any relationships between individual characters, I like how it does tighten the group of core detectives readers have known from the beginning. This group has each other's backs and is starting to work like a well-oiled machine, but they also genuinely care about one another. They keep it professional, but it's clear that there is a camaraderie that only comes from being through the kinds of hell this group has experienced together. Readers get hints at the mental anguish Kay continues to feel (but tries to deny) from her past traumas, and it is likely those unresolved issues will rear their ugly head at some point down the line. She shows much weariness and some growth as there is more careful decision making and less impulsive than in other books, but she's realistically flawed. Thank goodness! Otherwise, Kay would be too perfect, and we just can't have that.
Rachel Amphlett knows how to tell a story and keep the readers engaged in it from start to finish. I can't speak to the editing of the print book, but the dialogues are natural, the characters are distinctive, and the action is realistic. I have the same gripe as always -- there is far too much glaring – and there was one semi-major contradiction, and a couple of scenes that were left sitting out there, seemingly unimportant/unneeded. But overall, Amphlett nails this story, and it is firmly among my favorites.
The narration by Alison Campbell is as excellent as ever. Her pacing and expressiveness are perfect, and she voices the numerous characters without any of them sounding the same. One character was supposed to have a hint of a German accent, and I didn't hear it, but it didn't detract in any way. I have to say, I was sorry there was no creepy bad guy for her to voice in this book – she always does a fabulous job with that. I listened at 1.25x, and that kept the story moving at a pace I enjoyed.
I am thrilled that Amphlett is already working on the next book in the series, and I guarantee I will be grabbing it as soon as it's out. The books in this series immerse you in another world and keep interest piqued without graphic sex or violence. The Detective Kay Hunter series is truly addictive! Get your fix!
Thank you to the author and Audiobookworm Promotions for providing me a free download in exchange for my honest opinion – the only kind I give.

Free Audiobook + Rachel Amphlett Mug
Audio book promo code for Audible US or UK (your choice)
Runs May 27th-June 3rd, 2018⎮Open internationally!
Call to Arms Giveaway: Three Winners!

May 27th:
Jorie Loves A Story
Dab of Darkness Audiobook Reviews
May 28th:
Bound 4 Escape
Audiospy
May 29th:
Next Book Review
Hall Ways Blog
May 30th:
Buried Under Books
Mystery Thriller Week
Writers and Authors
May 31st:
Book Addict
Jun. 1st:
Lomeraniel
2 Girls and A Book
Jun. 2nd:
Jazzy Book Reviews
The Book Addict's Reviews
Bookworms Corner Blog Spot
Turning Another Page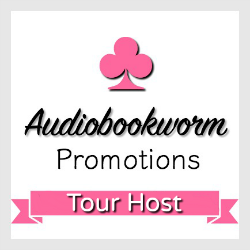 RELATED: