Author: Shannon A. Thompson

Length: 5 hours 15 minutes
Series: Bad Bloods, Book 1
Publisher: Clean Teen Publishing
Genre: Young Adult Dystopian


Seventeen-year-old Serena isn't human. She is a bad blood, and in the city of Vendona, bad bloods are executed. In the last moments before she faces imminent death, a prison guard aids her escape and sparks a revolt. Back on the streets determined to destroy her kind, Serena is spared by a fellow bad blood named Daniel. His past tragedies are as equally mysterious as her connection to them. Unbeknownst to the two, this connection is the key to winning the election for bad bloods' rights to be seen as human again. But Serena is the only one who can secure Vendona's vote. Now, Daniel must unite with her before all hope is lost and bad bloods are eradicated, even if it means exposing secrets worse than death itself. United or not, a city will fight, rain will fall, and all will be threatened by star-crossed love and political corruption.



Shannon A. Thompson is a young adult author, avid reader, and a habitual chatterbox.
As a novelist, poet, and blogger, Thompson spends her free time writing and sharing ideas with her black cat, Bogart, named after her favorite actor, Humphrey Bogart. Her other two cats bring her coffee. Between writing and befriending cats, Thompson graduated from the University of Kansas with a bachelor's degree in English with an emphasis on creative writing, and her work has appeared in numerous poetry collections and anthologies. Represented by Clean Teen Publishing, Thompson is the best-selling author of the Timely Death trilogy and the Bad Bloods series. When she is not writing, she is climbing rooftops, baking cookies, or watching KDramas in the middle of the night, often done with her cats by her side.

Jonathan Johns is a professional audio book narrator, voice actor and family man.
As an audio book narrator he spends most of his time in front of a microphone spouting written words into Audacity. In his spare time he looks after his daughter Aria. He is currently recording all his audio books in Aria's bedroom! Jonathan is known for his character work and spends far too much of his time using other characters voices in daily life. He currently has over 20 audio books to his name and has voiced hundreds of characters in them (all with varying degrees of success!). Be it Male, Female, American, British, Elderly, Youthful or anything in between, Jonathan has a voice for you.
CHECK OUT THE BOOK TRAILER!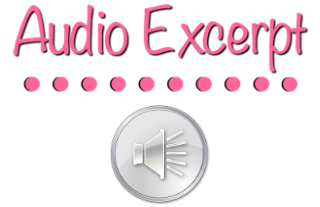 HALL WAYS REVIEW:
In
Bad Bloods: November Rain
, readers jump in with main character Serena at the end of a year she's spent in a Bad Bloods detention camp. Readers get the gist of the horrors there, and I get why we needed to move forward from there, but OH HEY, PREQUEL material right here. I really want to know more about that world. Really, I want to know more about all the world in this book as it was a little foggy around the edges for me. This may be more a result of my reading with my ears than the author's actual world-building and writing.
Speaking of reading with my ears -- the audio book narrator, Jonathan Johns, has a delightful voice and pacing. He handled well the wide range of ages (from light hearted children to gruffer old men) and did an excellent job voicing the emotions of the characters. My only issue was that the story is told from alternating points of view, and I had some trouble distinguishing between the two main characters. Fortunately, readers are told who's narrating at the start of each chapter, but if you are not a careful listener, you will be confused.
"Like a flame that already flickered away, put out by the streets and only smoke remained. Daniel was a ghost of a person. I simply hadn't seen it before."
Author Shannon Thompson has some great sentences in the story, and she makes use of figurative language without overdoing it, so I think there is a lot to enjoy if you read this book in print, too. In her writing, Thompson has some interesting parallels between fictitious Vendona and the real world we live in. Many of the leaders in Serena's world focus on what makes us different from each other instead of what we have in common. The upcoming elections literally mean life and death to some of the citizens, and because of what makes them different, they are targeted by the government.
The end of this story. . .ARRRGH. It leaves me with more questions than answers. Instead, what readers get is an abrupt, cliffhanger ending. It's actually a short listen at just five hours, so I
would
have greatly appreciated just one resolution in the mix. But, on a positive note, the ending leaves a whole lot of potential for the next installment in this duology,
November Snow,
to be incredibly good. The book is out now but I am going to hold off for the audio book (which I hope is in production now).
Thank you to Audiobookworm Productions and Clean Teen Publishing for providing me a free audio download in exchange for my honest opinion – the only kind I give.

November Rain Giveaway: Clean Teen Publishing Mystery Box

Nov. 19th:
The Audiobookworm
Dab of Darkness Audiobook Reviews
Crazy Beautiful Reads
Nov. 20th:
Up 'Til Dawn Book Blog
Books, Dreams, Life
What Is That Book About
Nov. 21st:
Chanda Reads
Hall Ways Blog
Nov. 22nd:
Buried Under Books
Jazzy Book Reviews
Nov. 23rd:
Lomeraniel
Lilly's Book World
Nov. 24th:
Notes from 'Round the Bend
Loves Great Reads
Nov. 25th:
The Book Addict's Reviews
The Book Slayer