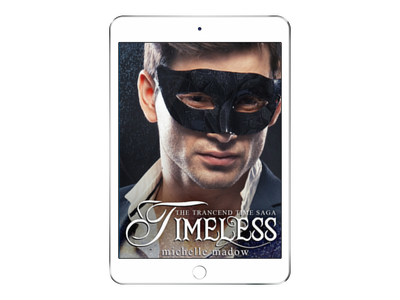 Series:

The Transcend Time Saga, Book 2

Length:

4 hours 43 minutes

Publisher:

Dreamscape Publishing

Released:

August 24, 2017


In Remembrance, Lizzie and Drew changed the course of fate so they could be together.

In Vengeance, Chelsea set fate back on its original, deadly path.

Now, strange things keep happening to Lizzie. Things that are omens of darkness to come. A curse has doomed her to die an early death, just as she did in her past life. To make matters worse, even if she can figure out who cast the curse, it's irreversible. There's only one option left for her to save herself. It's crazier than anything she's heard yet, and to do it, she'll need Drew and Chelsea's help.

Because to make things right, they must go back in time to when it all began... and Lizzie discovers that the final events in her past life were more sinister than she ever imagined.





Michelle Madow is a USA Today bestselling author of fast paced fantasy novels that will leave you turning the pages wanting more!
She grew up in Maryland and now lives in Florida. Some of her favorite things are: reading, traveling, pizza, time travel, Broadway musicals, and spending time with friends and family. Someday, she hopes to travel the world for a year on a cruise ship.

Audible Best Selling Narrator, Andrea Emmes was born in Hollywood, FL and grew up in both Tennessee and Rhode Island, started her career in musical theater. Cutting her teeth at The Trinity Arts Center in Rhode Island, Andrea eventually made her way to Orlando and began her eclectic career singing/dancing in various shows at Walt Disney World, Universal Studios, Pirates' Dinner Adventure, performing as a magician's assistant, headlining on the Las Vegas Strip and touring Los Angeles as an L.A. Award winning artist with her album, "I'm On My Way".
Having worked in tv, film and video games, Andrea, a total Book Nerd, now enjoys narrating audiobooks at her home studio in San Jose, California.
Her wide range of character voices and dynamic/emotionally invested performances has reviewers and listeners alike commenting on how she effortlessly pulls listeners in, and has versatility and charisma.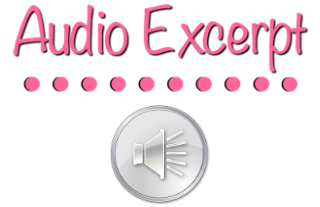 CLICK TO LISTEN!

Hall Ways didn't review the audio book, but scroll to the bottom of this page for links to reviews of all three books in the Transcend Time Saga!

Q&A with Narrator Andrea Emmes
Have there been any characters that you really connected with?


Absolutely. There have been many characters that I just clicked with for different reasons. Lizzie in "Transcend Time Saga", Ivy in "Love Nouveau", Farris in the "Geek Girl Mystery Series", Jo from "Little Women", and more. Though I might not identify with everything they are going through, there are many things from each character that I can pull from my own experience and dive deep into who they are.

If you had the power to time travel, would you use it? If yes, when and where would you go?


I'd be so nervous of messing anything up and creating a Time Paradox or whatever Doc. Brown said in Back to the future, that I'd worry I'd change the future. If I had to choose though, I'd probably like to go to Regency Era England during the Jane Austen times. Not because I like how women were treated back then, which was horrendous, but I'd love to dress up in those beautiful dresses and dance in one of their fancy balls!

Do you read reviews for your audiobooks?


I have, but I don't do it often as it can be hazardous to my self-confidence sometimes. There's a lot to be said about good, constructive reviews even when they are negative about me or my work. If I get the same note from listeners over and over, then I'll take that in mind and work on that. But there are often many times that the audiobook didn't sit right with the listener and they didn't like my narration for whatever reason and that's ok too. I can't please everyone. Not everyone will like my voice or my narration style. It's best to not get too caught up in reviews.

Who is your "dream author" that you would like to record for?


I actually don't have a particular author in mind. But my dream author would be someone who is a strong storyteller who has emotionally rich characters and an engaging story. I'd love to latch on to a series that is as powerful as Harry Potter, Twilight, Mortal Instruments, Dresden Files, etc. It's so fun to keep growing with your favorite characters.

If you could narrate one book from your youth what would it be and why?


Actually, I already have!! "Little Women" by Lousia May Alcott. As a little girl, I just fell in love with this book and with Jo! Each of the sisters had such rich personalities and watching them grow, become "good pilgrims", find love and lean on each other was something I connected with. I actually am an only child, so in a way, Jo, Meg, Beth and Amy were like my sisters every time I would read the book!

What do you say to those who view listening to audiobooks as "cheating" or as inferior to "real reading"?


I say they need to be open to changing their perspective. Listening to an audiobook is real reading. Especially for those who are visually impaired or have learning disabilities. I think it's unfortunate that some people have a negative view of "listening" as opposed to reading the written text because it's still storytelling and it offers others who really want to dive into their favorite books but don't have time to read the text version because they have long commutes to work, have to clean the house, need something to focus on while working out, or have a monotonous job that allows them to listen to music or audiobooks so they don't fall asleep.

What bits of advice would you give to aspiring audiobook narrators?


Take the time to learn the craft. There's a lot to it than just talking into a microphone. Study, get great coaches, learn what equipment is best, set up a proper studio to record in, learn the business side of things – marketing, how to make social media work for you, get a good website and demos, how to talk to authors/publishers, etc. And be patient. This is a marathon, not a sprint. Learn to have a thick skin know that it will take a lot of auditions before you will get work. After you audition, forget it and move on. This is a hustle, so you have to be driven and work hard because books and work will not fall on your lap. But know that the audiobook community is one of the most gracious group of people and colleagues I have EVER come across, so you won't be alone!

What's next for you?


(hard to answer since this will be released in October and I don't have work slated that far yet. Can I get back to you on this when we get closer to the tour and I know what work I will have lined up by then)

Bonus question: Any funny anecdotes from inside the recording studio?


Um…I tend to burp a lot in the booth! I'm taking in so much air as I narrate that sometimes a really amazing burb just comes out…at the wrong time. Like during an emotional scene and just as I'm getting to the good bits, BUUUURRRRRPPPPP! LOL, then I have to start that section over!

Ends 11/8/17
The Transcend Time Saga Giveaway: $20 Amazon Gift Card

Timeless, Book 2
Nov. 1st:


The Audiobookworm



AudioSpy
The Writing Train
Nov. 2nd:

Lisa Loves Literature
Nov. 3rd:

Lilly's Book World
The Book Junkie Reads . . .
Nov. 4th:

Up 'Til Dawn Book Blog
Nov. 5th:

Haddie's Haven
Jazzy Book Reviews
Nov. 6th:

The Book Addict's Reviews
Literature Approved
Chapter Break
Here's to Happy Endings
Hall Ways Blog
Nov. 7th:

Ginger Mom & the Kindle Quest
My Creatively Random Life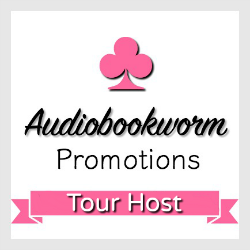 RELATED: