Author: Chris Patchell
Narrators: Lisa Stathoplos, Corey Gagne
Series: The Holt Foundation Stories, Book 2
Length: 11 hours 7 minutes
Publisher: Audible Studios
Released: Sep. 27, 2017
Genre: Suspense, Thriller
SCROLL DOWN FOR GIVEAWAY!





Becky Kincaid ventures out in the middle of a snowstorm to buy a car seat for her unborn baby and never makes it home. When a second pregnant woman disappears, Marissa Rooney and the team at the Holt Foundation fear a sinister motive lurks behind the crimes.




Lead investigator Seth Crawford desperately searches for the thread that binds the two cases together, knowing that if he fails, another woman will soon be gone. While Seth hunts for clues, a madman has Marissa in his sights and she carries a secret that could tear her whole world apart.

Can Seth stop the killer before he reaps his...dark harvest?



Chris Patchell is the bestselling author of In the Dark, Dark Harvest, and the Indie Reader Discovery Award winning novel Deadly Lies. Having recently left her long-time career in tech to pursue her passion for writing full-time, Chris pens gritty suspense novels set in the Pacific Northwest, where she lives with her family and two neurotic dogs.

Lisa Stathoplos has been a professional actor working onstage, in film and commercial VO work for many years as well as narrating books and performing in Audiodramas for Audible.com and Hachette Audio. Most recently, Lisa played Nina Locke in Joe Hill and Gabriel Rodriguez' epic multiple Audie award-winning 13-hour audio drama of their wildly popular graphic novel LOCKE AND KEY produced by Pocket Universe Productions' AudioComics division and Finalrune Productions for Audible Studios.

Corey Gagne is an audiobook narrator, stage, and voice actor from Portland, Maine. Corey trained at Mountview Theater Conservatory (now Mountview Academy) in London, England, and has appeared on stage in London, New York, Philadelphia, Austin, and Portland. His work as an audiobook narrator includes Inci by Mike Resnick and Tina Gower, The Constable's Tale by Donald Smith, the Sin du Jour series by Matt Wallace, The Goblin Crown by Robert Hewitt Wolfe, The Twilight of the Gods Series by Christopher G. Nuttall, The Black Wolves of Boston by Wen Spencer, The Builders by Daniel Polanski, and Dark Harvest and In the Dark by Chris Patchell.

HALL WAYS REVIEW:
Dark Harvest (A Holt Foundation Story, #2)
continues right where
In the Dark,
book one of the series ended. Author Chris Patchett immediately sets a new scene and tone that has readers on edge as we see the horror of what's coming – but we don't know why.
For the audio book, listeners are again treated to the dual narration team of Lisa Stathoplos and Corey Gagne, who both seem more comfortable with the characters (there are at least 10 returning from book one) and better define them. I noticed Seth sounds a little more subdued than in book one, but it becomes clear quickly that he is fighting some internal battles and working to keep his emotions under control.
"Hope is a crappy strategy...but right now she had nothing else."
Conversely, Marissa seethes and is quick to fly off the handle, succumbing to the stress of taking care of PTSD-suffering daughter Brooke, being a corporate slave, and trying to keep her relationship from Seth from tanking. The narrators do an excellent job voicing all the characters, but particularly with Marissa and Seth, who are returning from book one and dealing with some serious issues.
The plot line of
Dark Harvest
is horribly creepy – and fully enthralling. What seems at first straight-forward in why the disappearances are happening soon twists into something even darker and disturbing. As with
In the Dark,
readers discover who is the perp early on, but in
Dark Harvest,
it's more of a race to stop the crimes instead of a mystery to solve. Patchett has created some new characters who are truly loathsome, and the author continues to flesh-out some of the returning characters, so readers get to better know them. There is one character's back-story that seemed overly detailed, lengthy, and unnecessary, and there are other characters about whom I want to know more. Hopefully there will be a third novel that dives-in to some of their stories. In any case, the explosive ending will have readers on the edge of their seats and leaves a set-up perfect for a next installment in the series.
While the subject matter is grim, and the body count is high, Patchett doesn't get overly graphic in her descriptions, leaving the finer details mercifully up to the readers' imaginations. As with the prior novel, I could do without the profanity, which fits even less with most of the characters in this book. Audio book listeners need to be mindful of who else is in listening range; it's an adult book with sex and violence.
Thank you to Audiobookworm Promotions and the author for providing me a free audio download in exchange for my honest opinion – the only kind I give.

TWO WINNERS WIN AMAZON ECHO DOTS!
Runs Feb. 11th-25th
⎮
Open internationally (via Amazon US or UK)
The Holt Foundation Stories Giveaway: Amazon Echo Dot

Dark Harvest

, Book 2
Feb. 18th:
Next Book Review
T's Stuff
Cali Book Reviews
Turning Another Page
Feb. 19th:
What Is That Book About
Jazzy Book Reviews
Feb. 20th:
Lilly's Book World
Dab of Darkness Audiobook Reviews
2 Girls and A Book
Feb. 22nd:
Wall-to-Wall Books
Notes from 'Round the Bend
Feb. 23rd:
alistenersslant
Hall Ways Blog
Feb. 24th:
Twisted Book Junkie
The Book Addict's Reviews
Feb. 25th:
Lomeraniel
La libreria di Beppe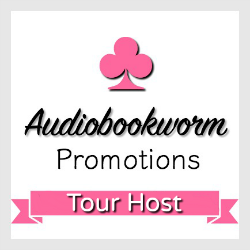 RELATED: