NARRATED BY JONATHAN KEEBLE

Length

: 6 hours 32 minutes

Publisher

: Essential Music Limited

⎮

2018

Genre

: Medical Thriller / Dystopian / Speculative

Series

: The Condition Trilogy
Release date
: Jan. 17, 2018





The first in a dystopian trilogy based on the author's command of a top secret government unit.
What if all brain disorders were treatable? Few would lament the passing of dementia or autism, but what if the twisted mind of a sex offender or murderer could be cured too? Or how about a terrorist or maybe a political extremist? What if we could all be "corrected"?
It's 1966, and RAF pilot Dan Stewart awakes from a coma following an aircraft accident into a world where nothing seems to make sense anymore. Not being able to recall the crash might be expected, but what about the rest of his life? And what's stopping him from taking his medication? Is it brain damage that's causing paranoia about the red pill, or is Dan right to think something sinister is going on?
His horrific injuries don't make any sense either - a post-crash fire caused him to suffer almost 100% burns. How is it even possible to survive that? Are the hallucinations and strange dreams trying to tell him something? They are, and he'll soon find out what, but not before his doctor's sure the shock won't kill him

.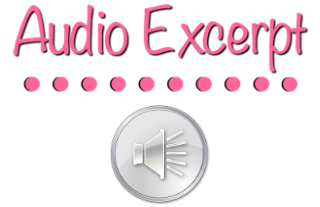 CLICK TO LISTEN

Alec Birri served thirty years with the UK Armed Forces. He commanded an operational unit that experimented in new military capabilities classified at the highest level (Top Secret Strap 3), and it is this that forms the basis of his novels. Although semi-autobiographical, for national security and personal liberty reasons, the events and individuals portrayed have to be fiction but are still nonetheless in keeping with his experiences.



If you regularly enjoy listening to audiobooks then this Shakespearean actor will need no introduction. Winner of a 2016 SOVAS award, Jonathan's voice is rightly recognized as being one of the best, and his narration of The Condition Trilogy is no exception.


HALL WAYS REVIEW: 4.5 Stars. Audio book review. The brain is an amazing thing, and how it adapts to different situations – whether medically guided or not -- is fascinating. For the first half of Condition Book One, readers will likely be confused, paralleling main character Dan Stewart's confusion. What's real? What's imagined? Is Dan paranoid or is he finally having clarity of thought? For that matter, is Dan a reliable narrator at all? Stick with the story because about half way in, things start to gel and the "ah-ha" and "oh nooooo" moments come in simultaneously and grab you. There are shifts and twists and turns, and I repeatedly found myself saying, "WAIT! So X is really Y and not Z! Whoa." By the end, the REAL intrigue hits and everything clicks into horrible place, and I was clamoring to get book two (I started it the same day!).
"I'm sure you've no need to worry."
Author Alex Birri does a great job with his characterization. Admittedly, I was not immediately impressed with Dan, whose first concerns after a near fatal accident are the football scores, his nurse's boobs, and farting to amuse his daughter. He's that guy. (Or is he?) Every characteristic choice feels deliberate, and the author uses the technique of having Dan speak out loud and ask questions of others (who keep silent) to let readers know what Dan thinks is really happening. But is he correct or crazy? There were a few places (especially in part two) where transitions are a bit rough and more explanation is needed, and there are scenes that should have been edited down. Since I read the book with my ears, I can't speak to grammar or SPAG issues, but it's clear Birri is a gifted writer.
Both the overt and underlying message in Condition Book One (and subsequent books in the trilogy) is to question everything. Question those in power and strive to keep their power limited. Question whether there is transparency in the versions of product and policy the government gives to the public. Question whether medical advances are truly for the good of the people or intended to be corrupted and used unethically.
The narration, performed by Jonathan Keeble, is exceptional, and when I use the word "perform," I mean it. Keeble takes on a huge cast of characters and manages to make them all unique. He tackles British, German, and South American accents and nails them – even managing several different South American dialects -- male and female, young and old. He masterfully changes his voice to match a scene's intensity and emotion level, adding drama and realism. I will hunt down other books just to hear this talented actor again. (Happily, he narrates all three of The Condition Trilogy books.)
Condition Book One is a disturbing story with Orwellian undertones. Prepare to be unsettled. The epilogue is quite lengthy – but critical – and while the ending left me intrigued and ready for more, it also was a satisfying closure for this book and these events. Condition Book One could stand alone, but since I've now read the full trilogy now, I recommend you keep reading! WOWSA.
Thank you to Audiobookworm Promotions and the author for providing me a free download in exchange for my honest opinion – the only kind I give.

Giveaway: $100 Amazon Gift Card
Runs March 6th-27th⎮Open internationally
The Condition Trilogy Giveaway: $100 Amazon Gift Card

Book One
Mar. 6th:
Jazzy Book Reviews
Dab of Darkness Audiobook Reviews
Mar. 7th:
Hall Ways Blog
Mar. 8th:
AudioSpy
Mar. 9th:
The Writing Train
eBook Addicts
Mar. 10th:
Lomeraniel
Blätterflüstern
Mar. 11th:
Bound 4 Escape
Buried Under Books
Mar. 12th:
The Book Addict's Reviews
Bookworms Corner Blog Spot
Carolyn M. Walker, Fiction Author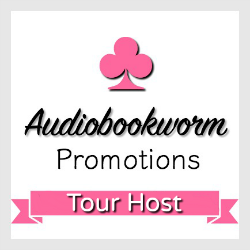 RELATED:
https://www.goodreads.com/review/show/3831999849