Detective Kay Hunter

, Book 6

NARRATED BY ALISON CAMPBELL

Publisher: Saxon Publishing

Genre: Mystery, Police Procedural

Duration: 6 hours, 36 minutes


While attending a crime scene on the outskirts of Maidstone, DI Kay Hunter makes a shocking discovery.





The victim has been brutally cut to pieces, his identity unknown.





When more body parts start turning up in the Kentish countryside, Kay realises the disturbing truth – a serial killer is at large and must be stopped at all costs.





With no motive for the murders and a killer who has gone undetected until now, Kay and her team of detectives must work fast to calm a terrified local population and a scornful media.





When a third victim is found, her investigation grows even more complicated.





As she begins to expose a dark underbelly to the county town, Kay and her team are pulled into a web of jealousy and intrigue that, if left unchecked, will soon claim another life.



HALL WAYS REVIEW:
Audio book review. Gone to Ground is the sixth and the best of the Detective Kay Hunter series yet. Take your Dramamine because if you are prone to motion sickness, the twists and turns on this baby will put you right over the edge.
As is the case with nearly all the Detective Kay Hunter series books, Gone to Ground grips the reader from the start. What makes this installment (and others) interesting is how it starts with one thing (and ICK. What a thing.), and despite the absence of logical explanation, leads, or suspects, an intricate story begins to unravel.
Where other police jurisdictions might have put something like this case on the back burner (well, more likely in cold storage), the newly promoted Detective Inspector Kay Hunter and her team tackle the mystery completely. This team has really gelled as the series has progressed, and readers will enjoy the camaraderie and the detectives' perseverance to find and stop a killer. Not only do the team members like each other, they also work together nearly seamlessly – now that DCI Larch seems to be out of the picture. (Side note: something's niggling at me about the tidy exit of Larch's character. Though I enjoy the work place vibe without him, I miss having that foil to Kay's character and wonder if we've really seen the last of him.)
In Gone to Ground, readers see the very human side of Kay and her team and that they all, like all of us, are just trying to find balance. Kay's home life with her veterinary husband Adam is a welcome reprieve and place of comfort for readers when the body count and gruesomeness factors of the case are intense. Adam's rotation of animals and the unexpectedness of their behaviors as he brings them home provides small doses of humor and makes readers love him and his and Kay's relationship even more.
The same basic cast of characters returns, each unique and uniquely flawed, but author Rachel Amphlett is letting readers better know them. Barnes particularly has more personality and depth than ever, and his humorous, witty asides are a source of amusement. Readers even get a glimpse of a Kay who is distracted from her duties – just temporarily - by a flirtatious hottie, which makes her feel more real. I am becoming more attached to these characters with every installment in this series.
Now, about those twists and turns… Amphlett was KILLING me with her super obvious hints at the beginning and let me feel all superior because I had so clearly figured it out, case closed. Next, she convinced me that I was so smart to have caught the hints and figured it out and then showed me that I was wrong, and then I was right – almost. Not really. Head spinning? Ignore her hints and carrots: SHE WILL MISLEAD YOU!! There are not only twists, but it gets pretty twisted when all is finally revealed. There have been some dark storylines in the series so far, and Gone to Ground's is no different. It explores what the disturbed mind can do and how evil deeds can be rationalized. The unsettling reminder of "they walk among us" gives the book a creeper factor, multiplied by ten.
As always, I love the oh-so-Britishness to these stories. From the delightful accent of narrator Alison Campbell (Nailed it. Again. Some more.) to the never-ending, steaming mugs of coffee and tea (oooh, and even a nip from the ol' bottle here and there), to the solicitors and detectives who are available on a moment's notice, all hours of the night, Gone to Ground is a perfect British police procedural for readers who are all about solving the crime.
ABOUT THE NARRATION: I repeat: Alison Campbell nails it. She is absolutely perfect for this series and is now fully the voice of Kay Hunter. She has picked up her pace just a tad, so I didn't have to increase the speed, which made her delightfully British accent more delicious. And with the book only six and a half hours long, that is just fine. (Side note: this was the first book I'd listened to via Author's Direct, and I like that you can control the speed in tenths versus Audible that only allows quarter increments.) She voices the multiple characters so that it seems like there are multiple voice actors, not just one, and male and female voices alike are well-done. Amphlett's writing with Campbell's voicing of it is such a great escape for this Texan.
Thank you to Audiobookworm Promotions and the author for providing me a digital download in exchange for my honest opinion – the only kind I give. I look forward to the next book in this series and will to wait patiently. How 'bout now??
I received this audio book as part of my participation in a blog tour with Audiobookworm Promotions. The tour is being sponsored by Rachel Amphlett. The gifting of this audio book did not affect my opinion of it.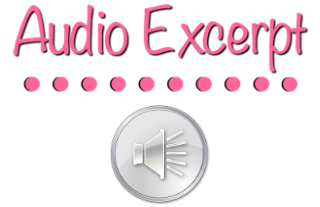 Before turning to writing, Rachel Amphlett played guitar in bands, worked as a TV and film extra, dabbled in radio as a presenter and freelance producer for the BBC, and worked in publishing as a sub-editor and editorial assistant.
She now wields a pen instead of a plectrum and writes crime fiction and spy novels, including the Dan Taylor espionage novels and the Detective Kay Hunter series.
Originally from the UK and currently based in Brisbane, Australia, Rachel cites her writing influences as Michael Connelly, Lee Child, and Robert Ludlum. She's also a huge fan of Peter James, Val McDermid, Robert Crais, Stuart MacBride, and many more.
She's a member of International Thriller Writers and the Crime Writers Association, with the Italian foreign rights for her debut novel, White Gold sold to Fanucci Editore's TIMECrime imprint, and the first four books in the Dan Taylor espionage series contracted to Germany's Luzifer Verlag.

THREE WINNERS EACH WIN:
Goneto Ground Audiobook + Mug
Runs Sep. 4th-11th

⎮

Open internationally
Gone to Ground Giveaway: Three Winners!

Sep. 4th:
Dab of Darkness Audiobook Reviews
Hall Ways Blog
The Book Junkie Reads . . .
In Pattis Imagination
Sep. 5th:
Jorie Loves A Story
2 Girls and A Book
Sep. 6th:
Next Book Review
Jazzy Book Reviews
Sep. 7th:
Jorie Loves A Story
Buried Under Books
What Is That Book About
Sep. 8th:
Lomeraniel
Turning Another Page
AudioSpy
Sep. 9th:
Bound 4 Escape
T's Stuff
Sep. 10th:
The Book Addict's Reviews
The Bookworm Lodge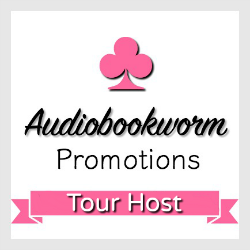 ➜Sign up as a host
here
RELATED: